Our Team
It is my duty to get to know each client and their particular goals.
Investing principles and strategies
Retirement investing and distribution strategies
Risk management analysis
We also can answer your questions, including:
Can I retire early?
Are my investments working hard enough?
What's a good approach for college savings?
Do I have enough life insurance for my family?
The motto "It Is What You Keep That Matters" is what I strive for my clients.
---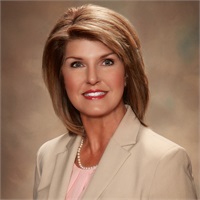 Beverly Davis, AWMA®
Phone: (615) 410-3664
Email: beverlyo.davis@lpl.com
"It's What You Keep That Matters"

I am Beverly Ogles Davis™ , a financial advisor dedicated to growing and protecting your wealth. I work with individuals, families and businesses to integrate their values with their money, stewarding their hard-earned assets is both my honor and my privilege. I take the time to learn about my clients, seek to know their goals, dreams and desires, and help develop and understand their unique financial pictures.

My background in tax helps me analyze investments and planning with the knowledge that "it's not necessarily what you make, it's what you keep that matters". I help my clients develop tax-efficient strategies and educate them on their investment options and tax implications. I make complex financial matters easy to understand and guide my clients through life's challenges and opportunities while helping them stay focused on the goal of successfully completing the journey. My mission is to help clients achieve their long-term financial goals, including accumulating, preserving or transferring wealth. Whether you need investment management, retirement planning, college funding planning or are a small business owner needing 401(k) plan design and management, I hope you will consider me a trusted source.

While I have the resources and experience to help a wide array of clients, I am passionate about working with those approaching retirement, women in transition, and young couples serious about saving for their futures. Contact me today to see how I can help you articulate, plan for, and pursue your personal and financial goals.

Dedicated to Growing and Protecting Your Wealth
LPL Financial does not offer tax advice or services.